Enable Payload for Operation Creation
본문
  HIP: 2
  Title: Enable Payload for Operation Creation
  Type: Front-End
  Impact: GUI
  Author: Lee Sang Hoon <[email protected]>
  Comments-URI: https://zeronelabs.org
  Status: Active
  Created: 2022-07-07 

Summary
HyperChain's mobile wallet, HyperWallet, currently does not support Payload when creating an Operation.
We propose to activate Payload on the GUI for the use of various platforms and Operations by use.
Motivation
A single wallet memo system was requested for convenient wallet management on the platform.
Specification
Send Form
In Send Form, only a single fixed Payload_type 0 is activated to avoid confusion of general users.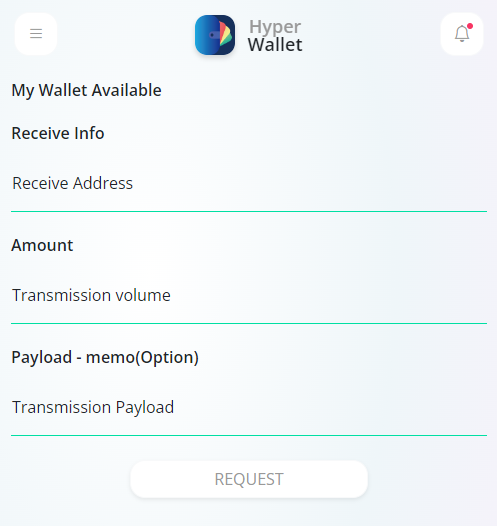 Rationale
This HIP has already implemented payload in HyperChain-Core, and updates the GUI about payload_type 0.
Backwards Compatibility
All changes are fully backwards compatible.
Links
Google Hyper-Wallet : https://play.google.com/store/apps/details?id=org.zeronelabs.hyperwallet
Apple Hyper-Wallet : https://apps.apple.com/app/id1624007159